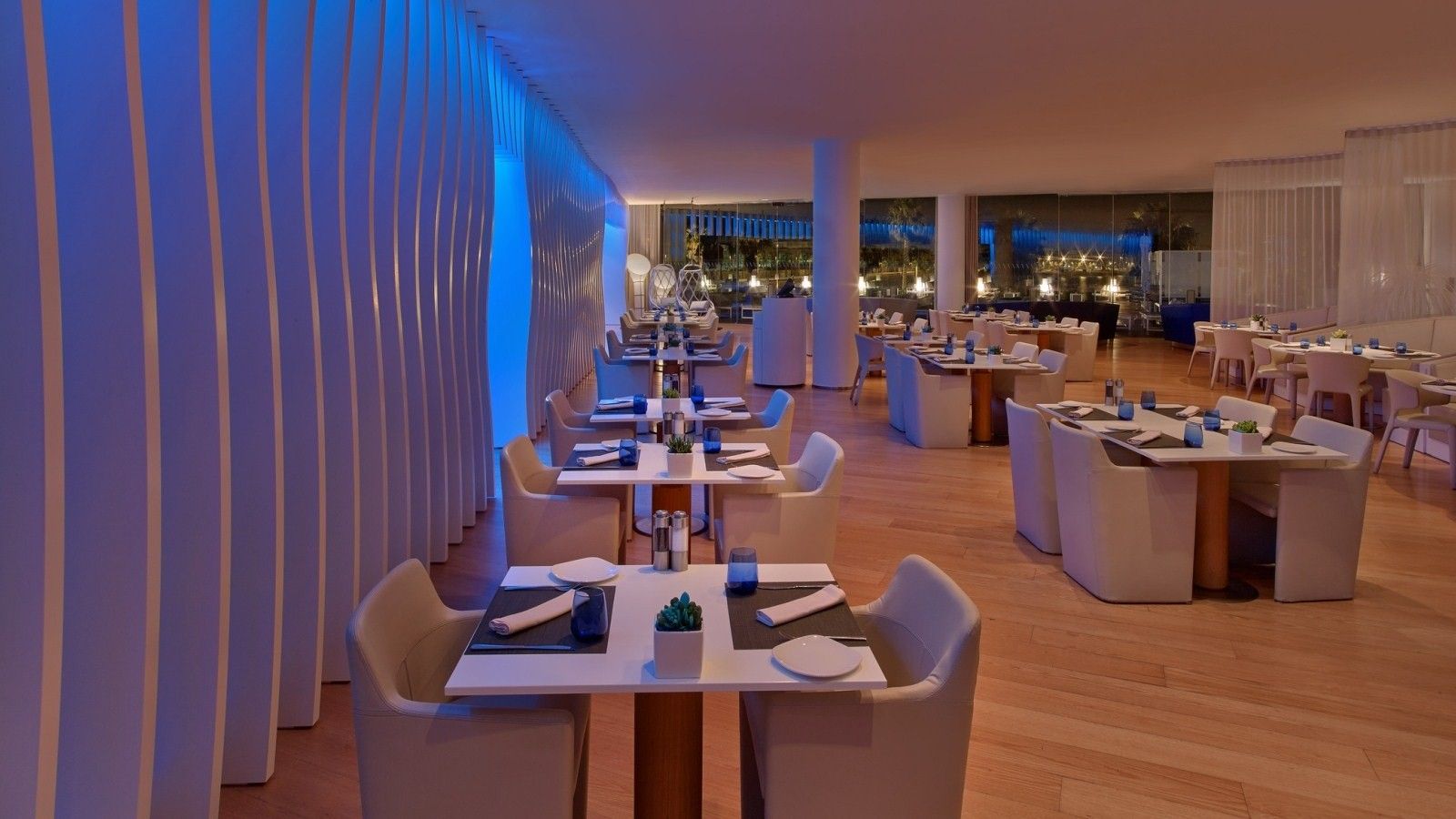 GROUP MENU
Price per person - € 47
TO SHARE
PATA NEGRA
'Pata Negra' ham served with catalan style toast with grated tomato and extra virgin olive oil
TOPINAMBUR CREAM
With artichoke chips and Iberian ham.
SPANISH TAPAS SELECTION
Cabrales cheese and caramelized apple croquettes, octopus skewers, razor clams with Espinaler sauce and 'Bravas' W style
OUR SIGNATURE SALAD
Mixed fresh greens, tomato, onion, tuna, boiled quail's eggs, sweet corn with a Dijon vinaigrette and parmesan croutons.
MAINS (One to Choose)
BEEF FILLET WITH GLAZED SALSIFY
Served with a crispy potato mille-feuille, glazed salsify and goat's cheese foam
LEMONGRASS INFUSED SALMON
With coconut foam, curry, bimi and roasted sweet potatoes.
SLOW COOKED CHICKEN COOKED
With tandoori masala sauce, ratte potato and black trumpet mushrooms.
BEETROOT GNOCCHI WITH TRUFFLE FOAM (V)
With Parmesan cheese and pine nuts.
DESSERTS (One to Choose)
GREEN APPLE SAVARIN
With its juice and Guinness foam.
HAZELNUT AND SESAME MILLEFEUILLE
With caramel mousse and lime.
DRINKS
Drinks package - € 15
Sparkling and still water, soft drinks and beer White wine: Bouza do Rei, Albariño, Rías Baixas, Red Wine: Conde de Valdemar, Tempranillo, Rioja Glass of Cava: Juvé y Camps, Cinta Púrpura, Brut Reserva
WE WELCOME ENQUIRES FROM CUSTOMERS WHO WISH TO KNOW WHETHER ANY DISHES CONTAIN PARTICUAL INGREDIENTS. PLEASE INFORM US OF ANY ALLERGY OR SPECIAL DIETARY REQUIREMENTS THAT WE SHOULD BE MADE AWARE WHEN PREPARING YOUR MENU REQUEST.
VAT excluded | Price per person | Menu for groups between 8 to 20 people | V = vegeterian