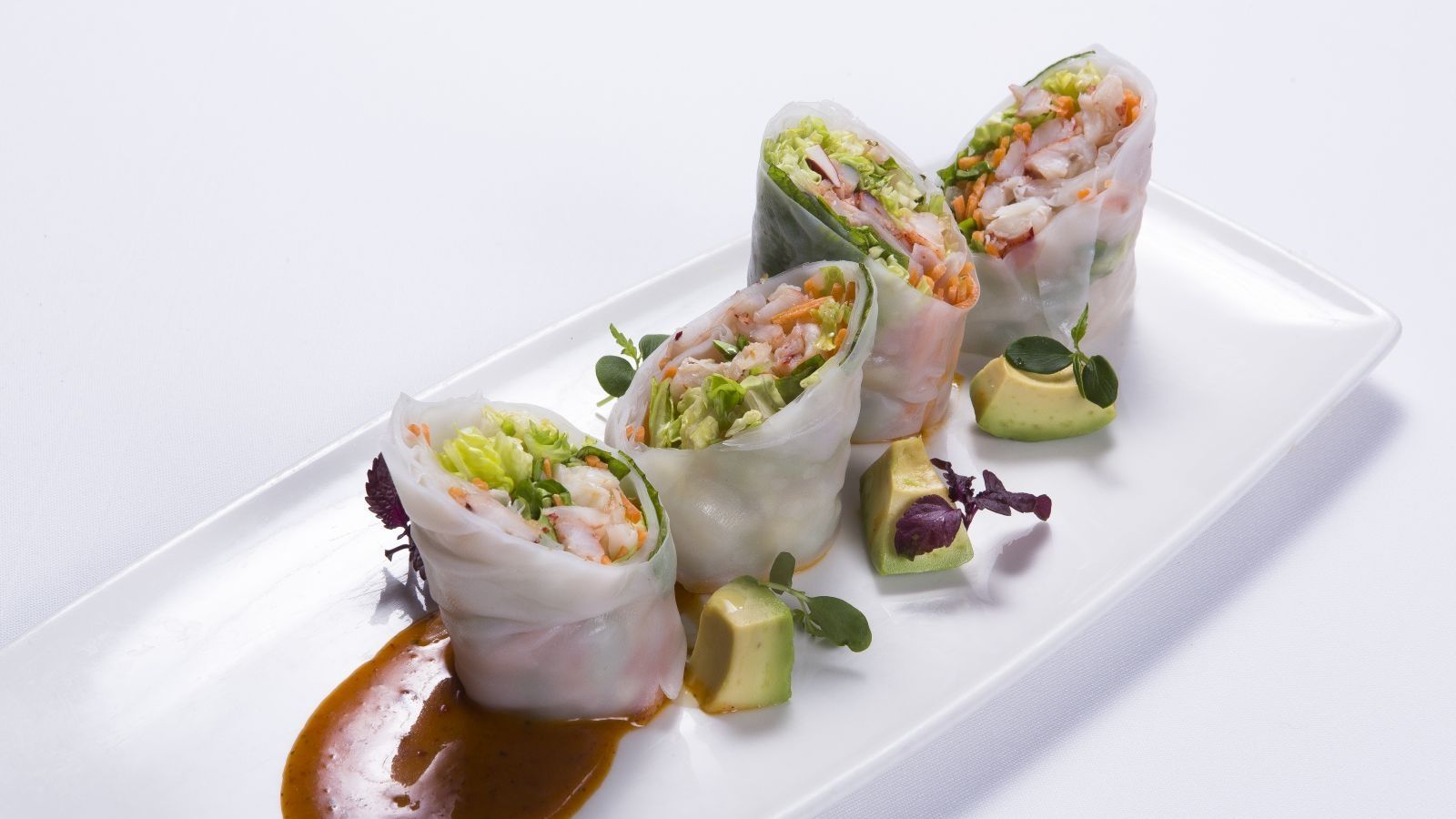 STARTERS
TO SHARE
PATA NEGRA - € 28
"Pata negra" ham, served with Catalan style toast with grated tomato and extra virgin olive oil
SPANISH TAPAS SELECTION - € 22
Cabrales cheese and caramelized apple croquettes, octopus skewers, marinated quail lollipops and "Bravas" W style
BABY SQUID - € 18
stuffed with seafood and black alioli
BEEF CARPACCIO - € 18
With black beer ice cream, horseradish cream and watercress.
STARTERS
TUNA TATAKI - € 18
With garlic sauce with capers and vegetables on the grill
LOBSTER & PRAWN SUMMER ROLLS - € 18
With avocado and sweet chili sauce
BURRATA SALAD WITH FERMENTED PUMPKIN - € 14
With walnuts and apple vinaigrette.
TUPINAMBUR CREAM - € 13
With artichoke chips and Iberian ham.
OUR SIGNATURE SALAD (V) - € 12
Mixed fresh greens, tomato, onion, olive relish, tuna, boiled quail's eggs, sweet corn with a dijon vinaigrette and parmesan croutons
WE WELCOME ENQUIRIES FROM CUSTOMERS WHO WISH TO KNOW WHETHER ANY DISHES CONTAIN PARTICULAR INGREDIENTS. PLEASE INFORM US OF ANY ALLERGY OR SPECIAL DIETARY REQUIREMENTS THAT WE SHOULD BE MADE AWARE OF, WHEN PREPARING YOUR MENU REQUEST.
V = Vegeterian dish | VAT included | Additional €2 per person for bread and complements