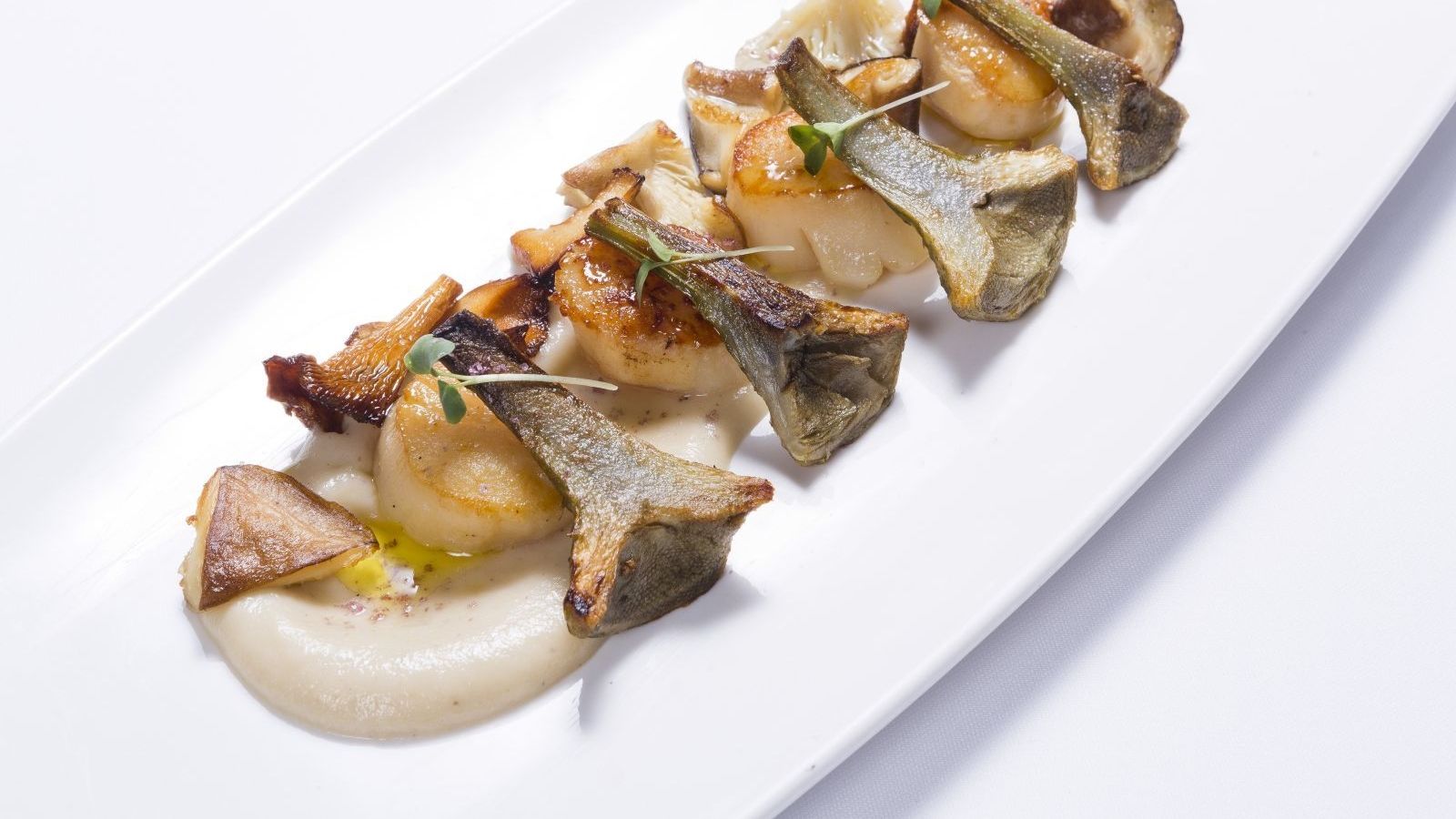 TASTING MENU
Our Tasting Menu with wine pairing included, priced at €75 per person.
ENJOY IT ALL
TUPINAMBUR CREAM
With artichoke chips and Iberian ham.
'PATA NEGRA'
'Pata Negra' ham served with Catalan style toast with grated tomato and extra virgin olive oil.
PAN FRIED SCALLOPS
Served with venere rice, cauliflower and seafood " alioli.
BEEF CARPACCIO
With black beer ice cream, horseradish cream and watercress.
BEEF FILLET WITH GLAZED SALSIFY
Served with a crispy potato mille-feuille, glazed salsify and goat's cheese foam.
WHITE SATIN CHOCOLATE SPHERE
With cheesecake, red berries and strawberry coulis.
WINE PAIRING
CAVA
Juvé y Camps Brut Reserva
WHITE WINE
La Charla, Verdejo, D.O Rueda
RED WINE
Conde de Valdemar, Tempranillo, D.O Rioja
WE WELCOME ENQUIRES FROM CUSTOMERS WHO WISH TO KNOW WHETHER ANY DISHES CONTAIN PARTICUAL INGREDIENTS. PLEASE INFORM US OF ANY ALLERGY OR SPECIAL DIETARY REQUIREMENTS THAT WE SHOULD BE MADE AWARE WHEN PREPARING YOUR MENU REQUEST.
VAT Included | Price per person with wine pairing | Minimum required 2 people