WAVE
AT THE MEDITERRANEAN SEA SHORE
Open all day, WAVE restaurant it's the place to be seen, casual ambience offering from the most simple, healthy and light meal to the most delicate and sophisticated piece of Mediterranean gastronomy.

Dishes with personality of the classic Spanish tapas, antipasti and seafood, Arab flavors and Lebanese specialties, create a dynamic menu, with fun and glamorous creations by the local market products.
Among the creative dishes we find the Lobster and Avocado Rolls with mint,Coconut Crispy Prawns or Mini Calamari. Also, to satisfy all tastes an electrifying mix of proposals from all over the world.

WAVE is open daily from 7am-1am.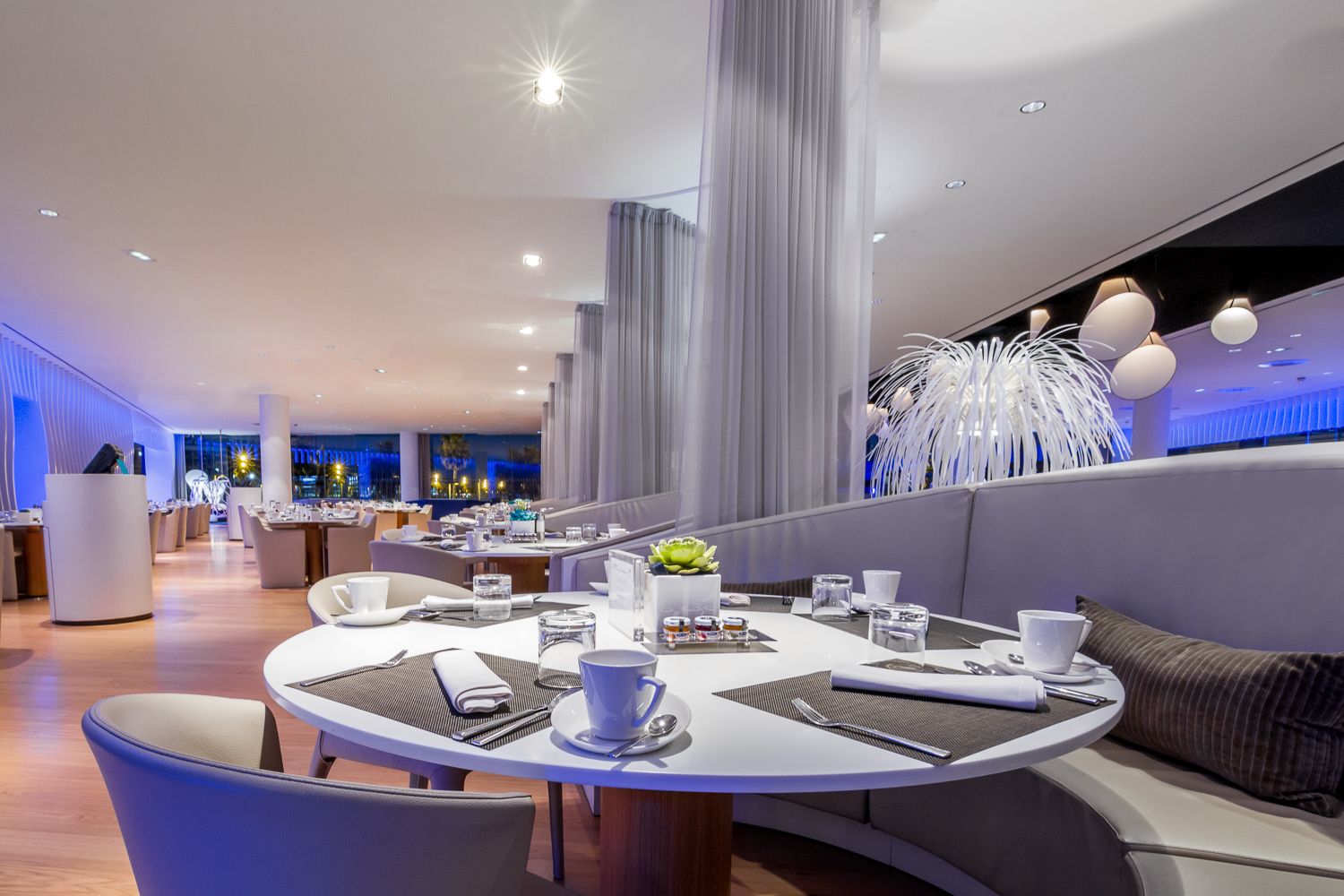 SHARE SOMETHING
Have a little of everything from our selection of Iberia ham, salads, hummus and crab cakes.

Lovers of good cuisine are common at this space, Mediterranean essence, keeping its original gastronomic idea since opening in 2009, while tuning up with new dishes every season. With an audience that mixes local and international clientele, WAVE has created its own style in the city, always with the rhythm and look of W Hotels.
MEET FOR BREAKFAST

Join us each morning from 7am and sample a range of delights including pastries, fruits, yogurts, cereals, cheeses, and charcuterie and get ready for your days of exploring the energized city streets.

Breakfast is served daily:
Monday-Friday: 7am-11am
Weekends & Public Holidays: 7am-11.30am