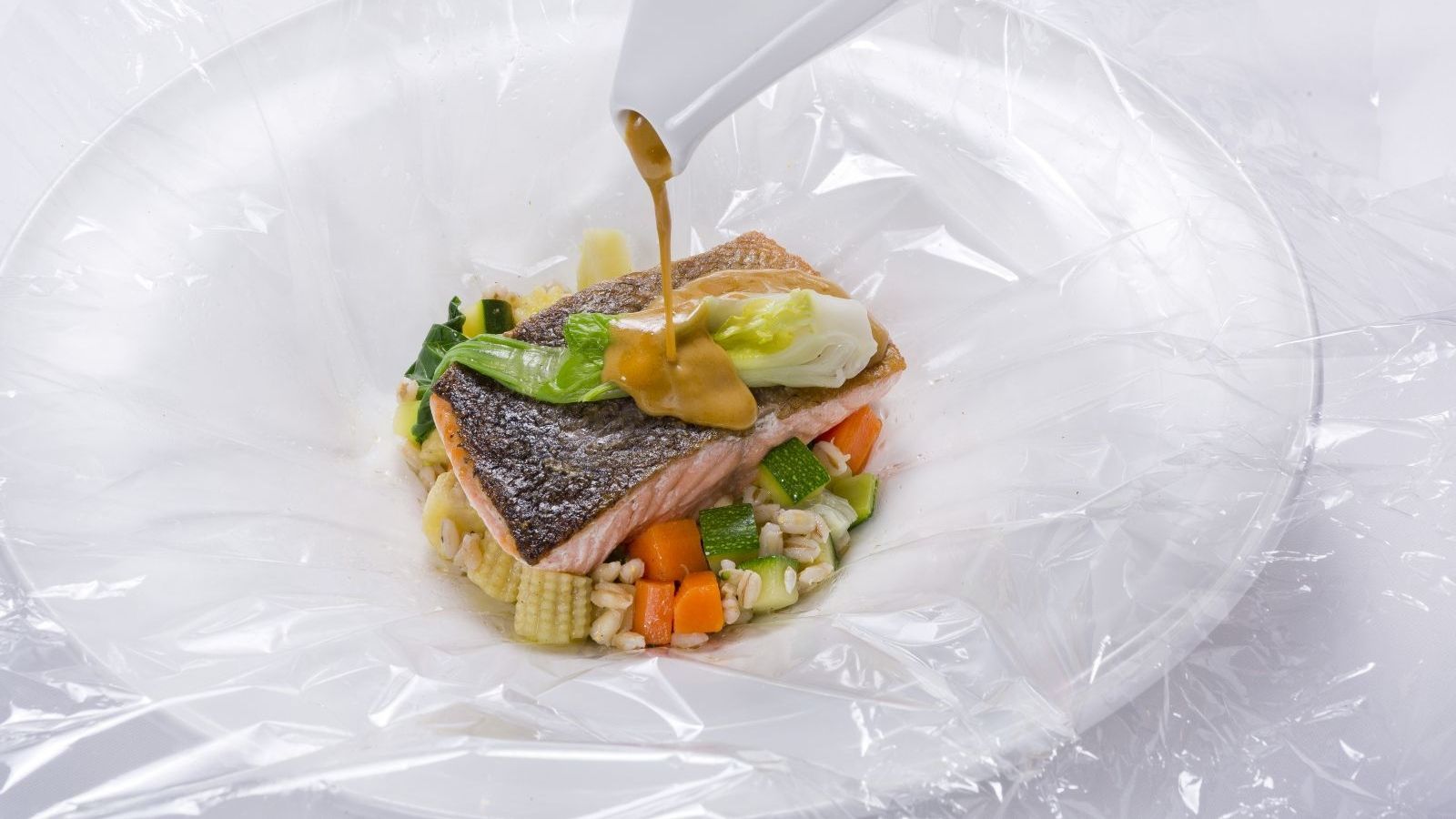 MAINS
DETOX SEA BASS - € 29
With celery, roasted carrots, rhubarb and green apple juice with ginger
BEEF FILLET WITH TOMATO AND CAPERS SAUTÉ - € 29
Served with a crispy potato mille-feuille, tomato, anchovies, parsley and goat's cheese foam
OCTOPUS WITH VIOLET POTATO - € 26
Served in its juice with corn and purple carrot
LEMONGRASS INFUSED SALMON - € 26
With coconut foam, curry, bimi and roasted pumpkin
BONELESS RACK OF IBERIAN PORK - € 22
Cooked at low temperature and served with thai salad
PAN FRIED SCALLOPS - € 22
With venere rice, cauliflower and seafood alioli
GLAZED AND ROASTED CHICKEN, WILD RICE AND CORIANDER - € 19
With fava beans, tamarind essence and lime
ORECCHIETTE PASTA WITH SEAFOOD - € 18
Pasta with scallops, shrimps, mussels and tomato.
BEETROOT GNOCCHI WITH TRUFFLE FOAM (V) - € 16
With Parmesan cheese and pine nuts.
WE WELCOME ENQUIRES FROM CUSTOMERS WHO WISH TO KNOW WHETHER ANY DISHES CONTAIN PARTICUAL INGREDIENTS. PLEASE INFORM US OF ANY ALLERGY OR SPECIAL DIETARY REQUIREMENTS THAT WE SHOULD BE MADE AWARE WHEN PREPARING YOUR MENU REQUEST.
V = Vegeterian dish | VAT included | Additional €2 per person for bread and complements