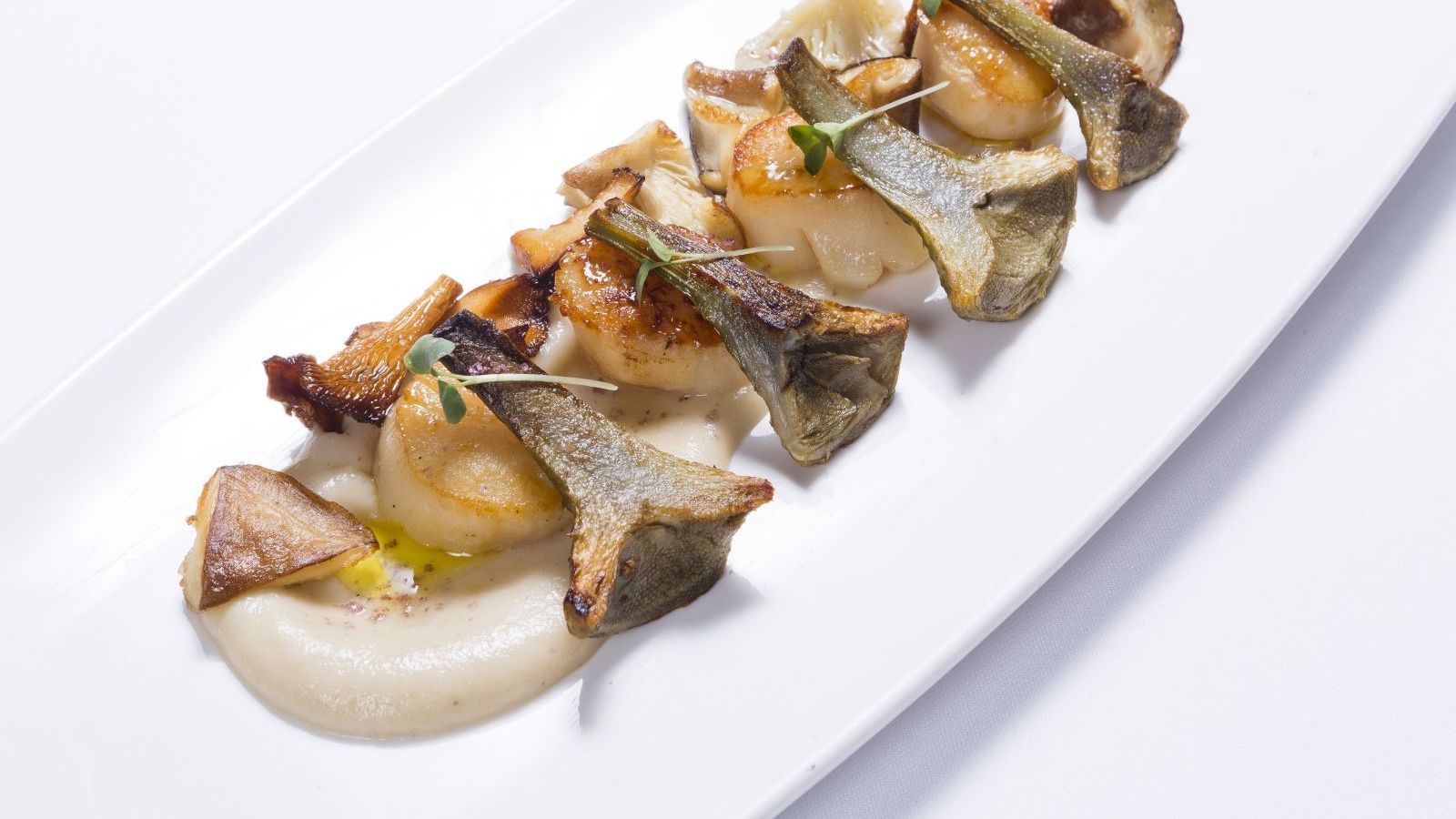 TASTING MENU
Our Tasting Menu with wine pairing included, priced at €75 per person.
ENJOY IT ALL
LOBSTER CRACKER
With avocado emulsion, chayote and coriander aguachili
WILD MUSHROOMS AND WATERCRESS SALAD
With Comté cheese and roasted chestnuts, with Pedro Ximenez vinaigrette
DUCK CREAMY RICE
With sour apple, Foie Ganache and green mustard.
SCALLOPS AND RED PRAWN
With coal roasted vegetables, citric caviar and noisette butter.
BONELESS IBERIAN PORK
Preserved at low temperature with apple, creamy potato and bergamot.
WHITE SATIN CHOCOLATE SPHERE
With kaffit lime mousse and cava sauce.
WINE PAIRING
CAVA
Juvé y Camps Brut Reserva
WHITE WINE
La Charla, Verdejo, D.O Rueda
RED WINE
Conde de Valdemar, Tempranillo, D.O Rioja
WE WELCOME ENQUIRES FROM CUSTOMERS WHO WISH TO KNOW WHETHER ANY DISHES CONTAIN PARTICUAL INGREDIENTS. PLEASE INFORM US OF ANY ALLERGY OR SPECIAL DIETARY REQUIREMENTS THAT WE SHOULD BE MADE AWARE WHEN PREPARING YOUR MENU REQUEST.
VAT Included | Price per person with wine pairing | Minimum required 2 people